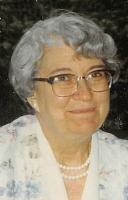 Lillian Weller Emory
Lillian Weller Emory, age 85, of Middletown Twp., PA, died Monday, March 27, 2017 at The Highlands of Wyomissing, PA. Lillian was a graduate of the State University of New York with a degree in Social Science, and she studied Social Work at Widener University. Mrs. Emory was a dedicated employee with the County Office for the Aging with Delaware County, PA, until her retirement in 1992.
Lillian was a board member of the Media Fellowship House, a member of the league of Women Voters and a member of the Providence Friends Meeting.
Wife of the late John M.G. Emory, Jr., and sister of the late Dorothy Maloney
Survivors:
Daughters: Victoria (Tim) Krall, Linda (Joe) Healy and Susan (Steve) Grisafi
Son: Robert (Teresa) Emory
Also survived by 10 Grandchildren and 4 Great-Grandchildren
Services and Interment were private
Memorial Donations may be made in memory of Lillian to: American Friends Service Committee at www.afsc.org