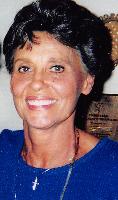 Helen W. Montgomery
Helen (Wright) Montgomery, age 80, a lifetime resident of Tryens Rd. Aston, PA, passed away peacefully surrounded by her family and beloved cats and dogs on Wednesday, April 12, 2017. Helen was a graduate of Eddystone High School. She was a pre-school teacher for more than 20 years at St. James Episcopal Church in Aston, PA.
Helen was a member of St. John's Episcopal Church in Concord, PA, and most recently attended Mt. Hope United Methodist Church in Aston, PA. Helen was a member of Broomall Lake and Hidden Hollow Swim Clubs. Most of all, Helen was a lifelong animal lover and enjoyed spending time with her family.
Wife of 45 years to the late Frank R. Montgomery, III.
Survivors:
Daughters: Denise (Kevin Miller) Montgomery of Media, PA, and Sally (Felix) Martin of Houston, TX
Grandchildren: Madeline and Grace Kingsley and K.C. Miller
Brother: Henry Wright of Newark, DE
Sister: Holly Carter of Palm Beach, FL
Also survived by nieces and nephews
Services and Interment are private.
Memorial Donations may be made to the Providence Animal Center, 555 Sandy Bank Rd. Media, PA 19063 or Planned Parenthood, 216 W. State Street Media, PA 19063.