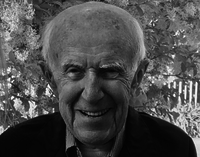 Dr. Joseph Louis Feingold
Dr. Joseph L. Feingold, age 92 of Swarthmore, PA, died peacefully, Monday September 11, 2017 at Manor Care.
A Celebration of Life will be held on Saturday, September 16th from 11:00AM-3:00PM at Spring Valley, 400 W. Woodland Ave Springfield, PA 19064.
Interment: Private
In lieu of flowers memorial donations may be made to American Foundation for Suicide Prevention, 120 Wall Street
29th Floor, New York, NY 10005.