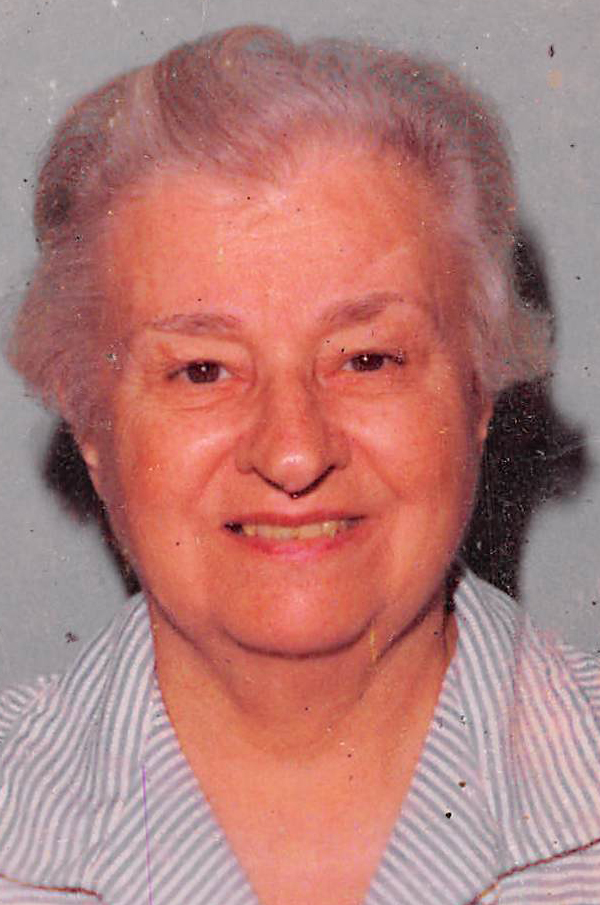 Edna Rita Mayer
Edna R. Mayer, age 94, of Media, PA, formerly of Linwood, NJ, died Monday, October 9, 2017.
Edna was devoted to her home and family. She cherished spending time with her grandchildren and great-grandchildren.
Wife of 66 years to the late Robert Mayer.
Survivors:
Son: Bob (Marta) Mayer
Daughter: Louise (Ira) Kerns
Grandchildren: Noelle, Bobby, Christine, Brenda, Laura, Steven and Matthew
Great-Grandchildren: Ella, William, Samantha, Quentin, Kyra, Paige, Zayden, Marilyn, Ryder and Axel
Funeral Mass: Saturday, October 14th at 10:30AM at the Church of Our Lady of Charity, 231 Upland Rd., Brookhaven, PA 19015.
Visitation: Saturday, October 14th from 9:30-10:15AM at the church.
Interment: Monday, October 16th at 11:00AM, Holy Cross Cemetery, Mays Landing, NJ.
In lieu of flowers, memorial donations may be made to: Parkinson's Disease Foundation, 1359 Broadway, Suite 1509, New York, NY 10018.