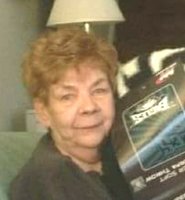 Theresa A. Deaver
Theresa A. (O'Brien) Deaver, "Terry", age 75 of Parkside, PA, formerly of Media, PA, died on Friday, December 29, 2017 at home surrounded by her loving family. Terry was born on December 1, 1942 to the late William and Mary O'Brien. Terry was a restaurant manager for many years, until her retirement.
Mrs. Deaver was certified with Senior Lift Seniors Learning Computers. She enjoyed fishing, watching the Philadelphia Eagles, spending time with her grandchildren and great-grandchildren. Terry enjoyed eating double malt chocolate shakes and peppermint life savers and "not" the sugar free kind.
Survivors:
4 Children, 9 Grandchildren and 3 Great-Grandchildren
Graveside Service: Friday, January 5th at 3:00PM at Edgewood Memorial Park, Glen Mills, PA.
In lieu of flowers, memorial donations may be made to: Parkside Police Station, 22 E. Elbon Rd., Brookhaven, PA 19015.