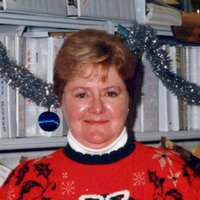 Isabelle E. Coates
Isabelle E. Coates, age 74, of Philadelphia, PA, formerly of Middletown Twp., Media, PA, died Tuesday, September 28, 2021 at home.
Isabelle was born January 17, 1947 in Chester, PA. She was employed with Verizon and worked in telecommunications until retirement. She was an avid reader and enjoyed bird watching.
Wife of the late David Coates Sr., mother of the late David Coates Jr., grandmother of the late Sarah Dumigan, sister of the late Sandra Bonner
Survivors:
Daughter: Heather (Kenneth) Dumigan, Sr.
Grandson: Kenneth Dumigan Jr.
Sister: Phyllis Blair
Services and Interment will be private.
In lieu of flowers, memorial donations may be made to: Lymphoma and Leukemia Society at www.lls.org