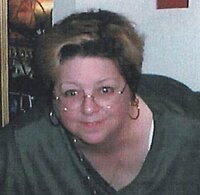 Denise Powers
Denise A. "Den" (DePiano) Powers, of Maple Shade, New Jersey, formerly of Sewell, NJ, and Philadelphia, PA, passed away at the age of 69 on November 14, 2021 at Jefferson Hospital, Cherry Hill. Denise, born on her father's birthday, in 1952, on June 13, was a graduate of St. Maria Goretti High School in South Philadelphia. Later, she was employed by Ballard, Spahr Law Office and PNC Bank. Denise enjoyed her cats and crocheting.
Denise was the ex-wife of Robert Powers. She was a loving sister of Robert Jr. (Nancy) DePiano, Albert DePiano, and aunt of Matthew (Melanie) DePiano, Vincent (Ann) DePiano, Jennifer (DePiano) (Mark) Bodary, and Russell DePiano. Denise was the great-aunt to Mason,Trey, and AJ Bodary.
Denise was preceded in death by her parents Patricia and Robert DePiano Sr., and her nephew Robert A. DePiano.
Funeral Service and Interment: Monday, November 22nd at 11:00 AM at Holy Cross Cemetery, Yeadon, PA.
C- Row 9 (4th lane on the right entering off MacDade Blvd. - 9 rows back on the right hand side.)