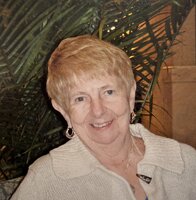 Dorothy A. Kenny
Dorothy Ann (Dot) Kenny, 89, of Middletown Township, formerly of Southwest Philadelphia, Good Shepherd Parish, passed away surrounded by her family on Thursday, December 30, 2021.
She was born in Ashland, PA to the late Anthony and Lucy (Dwyer) Schneider. She was the loving wife of the late John (Reds) Kenny. She was predeceased by her four siblings, Regina Schneider, Francis (Mary) Schneider, Claire (George) Ritter, and Elizabeth (Jack) Kilday.
Dot had a heart of gold and made an impact on so many people, whether she had only met them once or knew them for a lifetime. She loved spending her summers in Sea Isle City, going out to breakfast, watching her soap operas, reading, taking trips to Florida and Atlantic City, and celebrating holidays, especially Christmas, with her family. There are too many fond memories of Mom Mom to count; simply put, she was the best and we were all lucky to have had her in our lives.
Dorothy will be deeply missed but will live on through her five children: John (Debra) Kenny, Diane (Frank) Freeman, Kathleen (Joe) Patterson, Thomas (Maria) Kenny, Luanne (Frank) Baratta; twelve grandchildren: Diane (David), Joey (Patty), Melissa (Shaun), John, Samantha, Nicole, Frankie, Meghan (Matt), Brittany (Kevin), Alison, Taylor, and Alexandra; five great grandchildren: Aiden, Juliet, Ella, Alice, and Grace; and her many nieces and nephews.
A private mass will be held for the immediate family to celebrate Dorothy Ann's life.
In lieu of flowers, donations may be made to Padre Pio Shrine, 111 Barto Road, Barto, PA 19504.