608 S. Old Middletown Road
Middletown Twp.
Media, PA 19063


(610) 876-4213
info@msbfh.com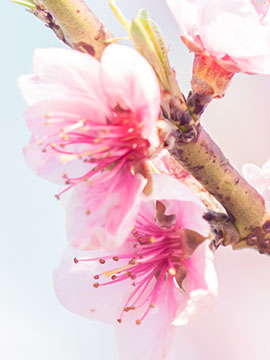 In Memory of
Walter G. MacFarland III
1923 - 2017
Obituary of Walter MacFarland III
~~Walter Griffith MacFarland, Ill
Walter Griffith MacFarland III, 93, went to be with the Lord on August 20, 2017.
Walter ("Mac") is the son of the late Walter Griffith and Georgia Mitchell MacFarland, Jr. of Huntingdon Valley, PA. He was born September 27, 1923 in Huntingdon Valley and attended Meadowbrook School. He graduated from The William Penn Charter School, where he lettered in football and track and field, specializing in running, high hurdles and shot put.
He served during World War II as a member of the U.S. Army's 1019th Engineers Treadway Bridge Company. Serving in Germany from 1942-45, the 1019th erected portable bridges to allow Allied troop movement within the theater. Following the war, he graduated with a B.S. in Civil Engineering from Cornell University in 1948. At Cornell he met and married Jean Marion Gehring of Swarthmore, PA.
Mac began work with E.I. DuPont Company on the powder line for the Explosives Division eventually working his way back to headquarters in Wilmington, DE. In 1971, Mac left DuPont to begin his own business, M.A.C. Equipment Co., selling electronic weighing and batching systems to industry as a manufacturer's representative. Mac also served as a township Commissioner in Nether Providence Township from 1969-1973.
An avid outdoorsman, he was happiest while fishing, hunting and gardening on his three acres and running. He also loved construction projects, and rebuilt their final home..."the house that Mac built". Summers were spent maintaining their beautiful Sounds edge summer home in Northville, NY. As one of the "Greatest Generation", we are grateful Dad exemplified and taught us the values of duty, sacrifice, economy, devotion to family and country, and personal responsibility.
Survivors: Left to cherish his memory are his children: Walter IV (Antoinette); William, Sr. (Jenifer); Barbara Lovering, and Bruce (Donna); eight wonderful grandchildren: Brian, Will, Kristen, Lisa, Laura, Ian, Walter and Carolyn, and eight great grandsons. He is predeceased by wife Jean and sisters Anne Plusch and Jean Kern.
A memorial service will be held at St. Andrews Episcopal Church, 7 St. Andrews Lane, Glenmoore, PA on Friday, September 22, 2017 at 10:30 AM EDT
Interment will be held at Sound Avenue Cemetery in Northville, NY on Saturday, September 23, 2017 at 12:00 noon EDT
Contributions: In lieu of flowers donations may be made to Alzheimer's Association, Heritage Foundation, Judicial Watch or the National Rifle Association.