608 S. Old Middletown Road
Middletown Twp.
Media, PA 19063


(610) 876-4213
info@msbfh.com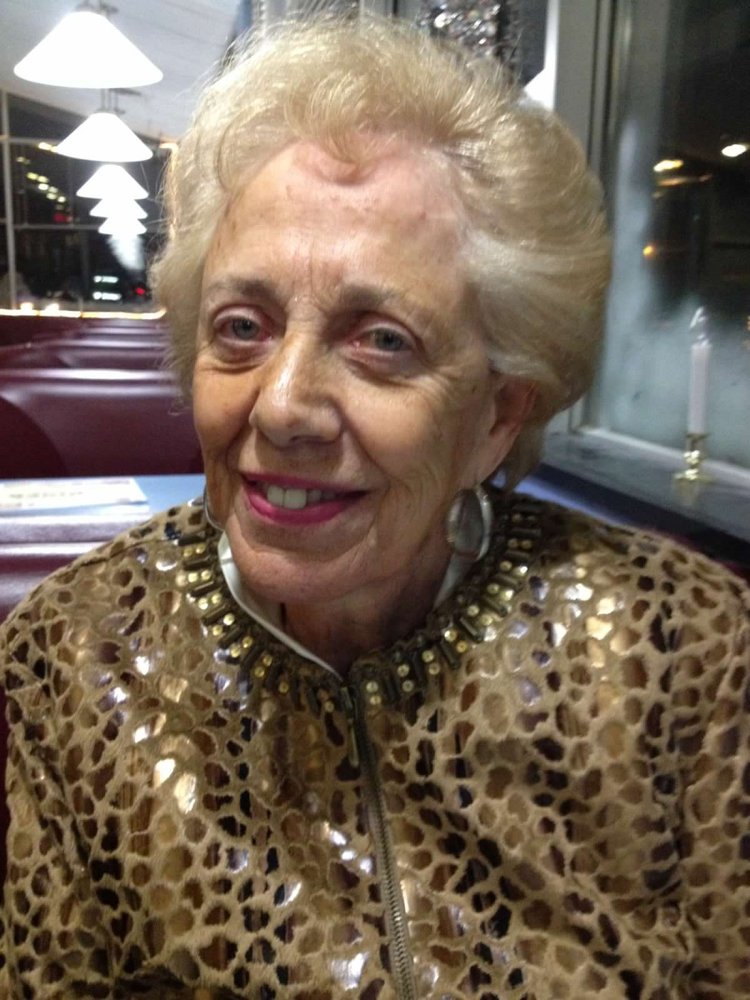 In Memory of
Meg Devitt
1935 - 2018
Obituary of Meg Devitt
Mom
Meg Devitt, born as Mabelle Cochran in 1935, died Saturday morning April 29 , 2018, of natural causes at Riddle Village where she had been a resident for five years. Meg was born at home in Prospect Park, PA, to Walla and Jean Cochran, she had two older brothers, Peter Cochran and Stanton Cochran, both now deceased. She is survived by her younger sister Jean Cochran, now married to Donald Butler as Jean Butler.
Meg graduated from Prospect Park High School in 1952 and was recognized by the National Honor Society. Voted most popular and most athletic in her class, she played four years of hockey, four years of basketball being varsity captain in 1952 and the leading scorer, also four years a majorette, again captain in her senior year. She was secretary of the band, editor of the sports coverage in the school paper, had a leading role in the senior play, was the Prospect Park representative to the suburban student council, Chairwoman of the girls' varsity club, plus she worked at the 5 and 10.
Known as the "personality kid", she was tall and slender with naturally curly hair and a pleasant smile. After graduation she was hired at the Sun Oil Company for editing and typing, in time moving into the marketing department. Keeping up with her athletic interests she continued as a lead majorette, twirling for the Philadelphia Eagles with the Band at half time. She also continued with basketball playing in women's leagues where she made some lifelong friendships.

In 1959 she wed Joseph Devitt, making a home in McDaniel Heights, Delaware. They had a sail boat, spending many weekends on the Chesapeake Bay with friends. When Meg became pregnant in 1961, Joe Devitt was inspired to quit his good job selling steel and to start the Devitt Machinery Company, he said "If I do not do it now, I never will". Although stressful at first this turned out to be a great move. Meg and Joe were able to earn a good living working as a team out of their home over the next 30 years. They moved their home and home business to Media, PA, in 1966 and out of the house in 1991. Devitt Machinery continues as a successful company today, this year moving into a new larger building with crane service and hiring some new additional employees.
Meg began to learn golf about this time (1966) and over the coming years became a competitive golfer. Starting at Penn Oaks Country Club they moved to Rolling Green Golf Club in Springfield Pa in 1977. At Rolling Green, Meg won the Ladies Club Championship multiple times. She helped keep the Rolling Green Ladies in the First Cup of the Philadelphia Golf Association, often playing the first slot on the team. Before retiring her clubs, she racked up 9 holes in one. An expert on the rules of golf, she understood the importance of sportsmanship and was a great example to many other golfers, including giving back to the sport as an active member of the Pennsylvania Women's Golf Association.
Golf was important to Meg, but family came first with her. She was a devoted and faithful Wife, Mother and Business Partner. She was an entertainer, frequently having both sides of the extend family for a 4th of July or Memorial Day picnic. She took much pride in the family home and loved to show it off with dinner parties. She and Joe would frequently go out with friends, they had a happy loving marriage. Her only child, Drew Devitt, was the focus of her thought and action. She knew what he wanted before he did and poured her heart into raising him. Drew joined the family business and continues to manage it in his parents' absence. He will miss his mother very much.
Donations to "Girls on the Run" instead of flowers, as they teach girls confidence though sport, this is near to Megs heart. https://www.gotrpa.org/Support-Us
Visitation: Friday, May 4th from 6:00-8:00PM and Saturday, May 5th from 9:00-09:45AM at Minshall Shropshire-Bleyler Funeral Home, Ltd., Middletown (Rte. #352) & Knowlton Rds., Middletown Twp., Media, PA 19063.
Funeral Mass: Saturday, May 5th at 10:30AM at the Church of St. Mary Magdalen Parish, 2400 N. Providence Road, Media, PA 19063.
Interment: Media Cemetery.