608 S. Old Middletown Road
Middletown Twp.
Media, PA 19063


Ph: (610) 876-4213
info@msbfh.com
Fx: (610)-874-6876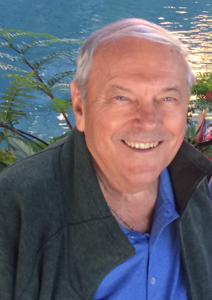 In Memory of
Leonard A. Jankauskas, Sr.
Monday, May 18, 2020
Obituary of Leonard A. Jankauskas, Sr.
Leonard A. Jankauskas (Brookhaven, Pennsylvania) born in Philadelphia, Pennsylvania, passed away on May 18th, 2020, at the age of 87. Family and Friends are welcome to leave their Condolences on this Memorial Page and share them with the Family. Leonard was predeceased by: His parents, Frank Jankauskas and Magdalena Jankauskas and his sister, Helen Jankauskas. He is survived by his brother, Joe Jankauskas. He is survived by his Spouse, Patricia A. Carroll Jankauskas Three Children: Leonard A. Jankauskas Jr. (Sharon), James P. Jankauskas (Maritza), and Christopher J. Jankauskas (ELizabeth) Four Grandchildren: Leonard A. Jankauskas III (Heidi), Jennifer Jankauskas, Stephanie Jankauskas, and Daniel Jankauskas Two Great-Grandchildren: Amelia Jankauskas and Leo Jankauskas, IV Service Information: Immediate Family only, due to Covid-19 Restrictions. In lieu of flowers, memorial donations may be made to: Our Lady of Charity Church, 231 Upland Rd., Brookhaven, Pennsylvania 19015. The Lines of the "Prayer of St. Francis," describe our Father, His Love of Family, Friends and Animals. He was in many ways, gentle as his father. He was forgiving as his father was. He was filled with an abundance of kindness. If ever there was dissension or disagreement in a spirited pinochle game, he would say, "Ah, that's alright". "Prayer of St. Francis"...... "Lord, make me an instrument of your peace Where there is hatred, let me sow love Where there is injury, pardon Where there is doubt, faith Where there is despair, hope Where there is darkness, light And where there is sadness, joy" Len was a fair minded individual with the quality of equanimity. He had a mental calmness, composure, and evenness of temper, especially in a difficult situation. He handled himself with dignity, even when presented with a difficult diagnosis. He was analytical. He often had the answer to a question before it was asked. His had a beautiful engineering mind. Len was a Devoted Family Man. He was the son and third child of Frank and Magdalena Jankauskas. He was a Devoted Husband and Father. He Loved the simple pleasures of life. Patricia was the Love of his Life. She met him at Tony's Bus Stop, at age 16, traveling to Wildwood, New Jersey. Patricia was traveling with Mabs and Phyllis. They were traveling on a bus and he was traveling with friends in his car, a 1949 Plymouth. Most of South Philly would go for the summer to go see the Bands at the Rainbow Club and Surf Club. Somehow they all met together at the bus stop, as fate would have it. They decided they would all ride in the car down to the shore together. Len looking from the rear view mirror, Pat sitting in the back seat. They went to dances together and dated for a few days. Len was scheduled to leave for Alaska. Patricia eventually corresponded in writing to him for two years, while he was preparing to serve in the Korean War. Len graduated Southeast Catholic High School in 1951. He received his B.S. in Mechanical Engineering from Drexel Institute of Technology, graduating Class of 1963. He was a tool and die maker, trained by the very elite. At General Electric, he worked as a mechanical engineer. He worked on the world's largest windmill. He worked in Reentry Systems Division Missiles. He Retired from the General Electric Company. He worked as a Metrologist with Olympic Tool for 10 years, calibrating Boeing Helicopter Parts later on in life. Len loved to travel places with the family. He had many interesting journeys which he loved. Munich, Germany Oktoberfest. Venice, Italy Paris, France and the French Riviera, Monaco, Home of Princess Grace Kelly and Prince Rainier, a second trip back to Juan-les-Pins, town in France, known for its long sandy beaches and seafront promenade, lined with smart outdoor eateries, a favorite spot of Ernest Hemingway and Scott Fitzgerald. On the French Riviera, Leonard found his place in the sun in nearby Antibes. He enjoyed Salzburg, Austria, the Birthplace of Mozart, and "Sound of Music" film locations. We always played Julie Andrews' soundtrack album when his parents visited our house for Sunday dinners, along with another album, "Dr. Zhivago." We would play pinochle afterwards. Fudd, our beloved pet Beagle, was on his very best behavior. That music inspired us to want to see where the filming of that movie took place and it led to a wonderful journey. The morning that his Father, Frank, passed, our Dad woke up to an alarm clock that normally played static radio music. He relayed the story to us that it played a beautiful version of the song Laura's Theme "Somewhere my Love"....... "Somewhere, my love there will be songs to sing Although the snow covers the hope of spring Somewhere a hill blossoms in green and gold And there are dreams all that your heart can hold Someday we'll meet again my love Someday whenever the spring breaks through You'll come to me out of the long ago Warm as the wind, soft as the kiss of snow Laura my own, think of me now and then God speed my love till you are mine again You'll come to me out of the long ago Warm as the wind soft as the kiss of snow Till then my sweet think of me now and then God speed my love 'til you are mine again" There were trips to Switzerland, Lake Geneva, a visit to Puerto Vallarta, Mexico and the home of Elizabeth Taylor and Richard Burton at Casa Kimberly and the great Mariachi Bands. He visited John Huston's private island, on a torch lit lagoon to see a stunning rendition of a Mayan Wedding Ceremony at night under the clear night sky. He also had high sea adventures through areas that inspired Robert Louis Stevenson's "Treasure Island". The British Tortola, St. Thomas, St. John, Virgin Gorda. He along with Patricia later in life climbed through Rock Formations and Sea Caves called "The Baths." He snorkled in the Norman Island Cave among sharks and piranha. He visited Dawn Beach on Dutch St. Martin and also visited the French side St. Maarten. He visited St. Bart's and the Le Carl Gustaf St. Barth in Gustavia, St. Barthelemy. For their 40th Wedding Anniversary, Len and Patricia went to Ireland Donegal/Letterkenny (the birthplace of Patricia's Mother, Mary Carroll, (nee Sweeney). They were able to visit all the Irish Cousins and Mary Theresa, who welcomed them warmly. Adventures took Len to Hawaii - The Big Island, Maui, Kauai and Oahu. Alaska, North Pacific Coast Washington, California and trips to San Francisco, San Diego, San Jose, and Los Angeles. He visited the American Southwest: He enjoyed staying in Native American Indian Dwellings, in Santa Fe, NM. He enjoyed visiting Salt Lake City, Utah, Idaho State, Jackson Hole, Wyoming, Grand Teton National Park and the Great Yellowstone National Park and seeing the Great State of Montana. All these trips were extraordinary memories that he treasured and talked about often. The family's Favorite Spot was sitting under the Pier at Atlantic Beach, North Carolina. Year after Year, many storms and hurricanes have come and gone but the strength of community held together to rebuild this unique destination. We had many wonderful family vacations in Hilton Head, South Carolina Beach. Our family had so many treasured memories and the time spent together was priceless. In Florida, at Hollywood, Vero Beach, Palm Beach, Gasparilla Island, Boca Grande, Anna Maria Island, Sarasota, Venice, Siesta Key, Madiera Beach, near St. Pete's, all became places of reprieve from the winter months in Pennsylvania. The vacation had been extended due to engine troubles and we made the best of the situation. Len did get to fulfill his dream of taking a boat ride from Key Largo into the John Pennekamp State Park Overwater Coral Reef. There was another location, a favorite of George Bush, Sr., called "Cheeca Lodge" in Islamorada, Florida that Len enjoyed. He managed to visit Sarasota, Florida's "Ringling Brothers Barnum & Bailey Circus Museum." It was the "Greatest Show On Earth". His was "A Life Well Lived". Grant that we may be consoled in his death and understand your love, and may he be received into your heavenly hands, pardon him, as he has pardoned others. And we remember that in dying, that he is born to Eternal Life. I know that you are in God's Hands "Somewhere my Love". Amen.
Share Your Memory of
Leonard