608 S. Old Middletown Road
Middletown Twp.
Media, PA 19063


Ph: (610) 876-4213
info@msbfh.com
Fx: (610)-874-6876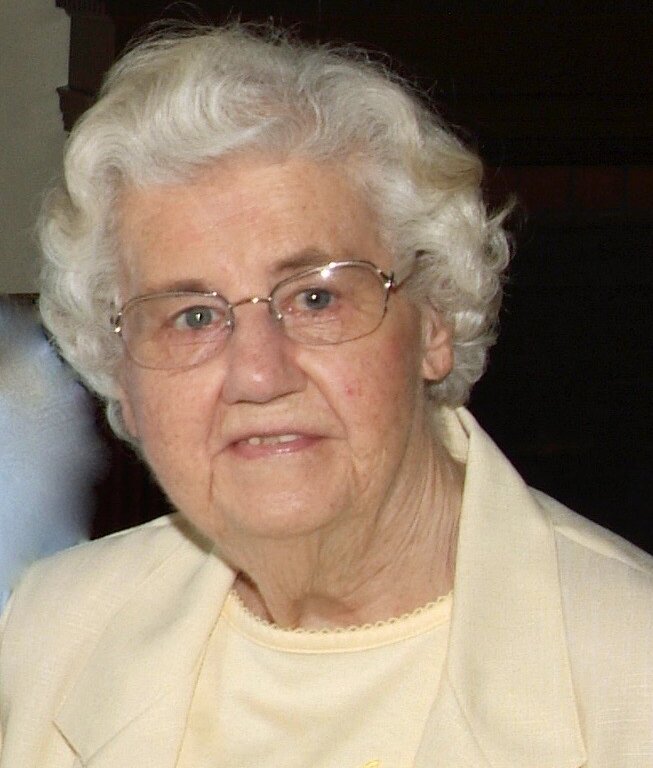 In Memory of
Esther Ranchil Linvill
Sunday, October 24, 2021
Obituary of Esther Ranchil Linvill
Esther Ranchil Linvill
Esther Ranchil Linvill, a longtime resident of Middletown Township, died on Sunday, October 24, 2021.
Born in the United States to Aasta and Thomas Ranchil, she grew up in Norway (her parent's home) for six and one half years before returning to live in Elmira, NY. There she attended public schools, and graduated from Elmira College - the first college in the nation to give women equals degrees as men - earning both an RN and BS. Shortly afterwards, she earned credits towards an MS from Case Western Reserve University, and the University of Pennsylvania.
After graduating college, she worked at Ogden Medical Center as a science teacher at the Syracuse General Hospital. She then moved to Philadelphia to teach biological sciences, physiology, chemistry, and pharmacology to nursing students, laboratory and X-ray technicians at the now defunct Philadelphia General Hospital. For 24 years, she taught at the Keystone Business School.
On a weekend ski trip in 1950 to Vermont, she met Larry Linvill, whom she married one year later in 1951. Skiing continued as a favorite activity, especially when their children caught up, and passed their skiing abilities.
After marrying, she adopted the country life and spent much of her time raising four children and developing Linvilla Orchards into the landmark it is today. Esther spent her spare time serving as a Gray Lady at Lankenau Hospital, and on the funding committee to establish the Old Forge School for the physically handicapped. For several years, she served as the Middletown Girl Scout Camping Chairperson of the Middletown Girl Scout Troop. At the founding of Riddle Memorial Hospital, she volunteered in the Medical Records Department. Later in life, she belonged to the Middletown Senior Citizens Club, the Colonial Club, and was a docent at the Philadelphia Zoo for many years.
Aside from family, one of her passions was traveling the world with her husband: visiting 86 countries, participating in 60+ US and 5 foreign Elder Hostels, touring the US 5 times, visiting all Canadian provinces, and journeyed for 3 months on a banana freighter cruise.
Esther and Larry retired at Riddle Village in Media, PA, where she continued volunteering on several Council Committees, and was the Chairperson for 3 years. She organized the Autumn Fair for 8 years, a duplicate bridge group, and helped start the Riddle Village Singers. A passion of hers was writing over a hundred original articles published in the "Riddle Crier".
Esther was a devoted, loving wife, mother, grandmother and great-grandmother. Her wisdom, strength, steadfastness, open-mindedness, love of learning, integrity, kindness and fairness to all will be missed.
She was predeceased by her husband, Lawrence W. Linvill
Children: David L. (Cynthia Strailey) Linvill of Savannah, GA, Kenneth A. Linvill of Custer, WA, Deborah Linvill (James) Toth of West Chester, PA and Brian T. (Maria Kanters) Linvill of Richmond, VA
Grandchildren: Jonathan D. Linvill, Stephen L. Linvill, Kevin W. (Stephanie Hendrixson) Toth and Gregory J. (Samantha Siegmann) Toth
Great-Grandchildren: Emily L. Toth and Chelsea J. Toth
Burial Private.
A memorial service will be held at a later date.
Share Your Memory of
Esther