608 S. Old Middletown Road
Middletown Twp.
Media, PA 19063


Ph: (610) 876-4213
info@msbfh.com
Fx: (610)-874-6876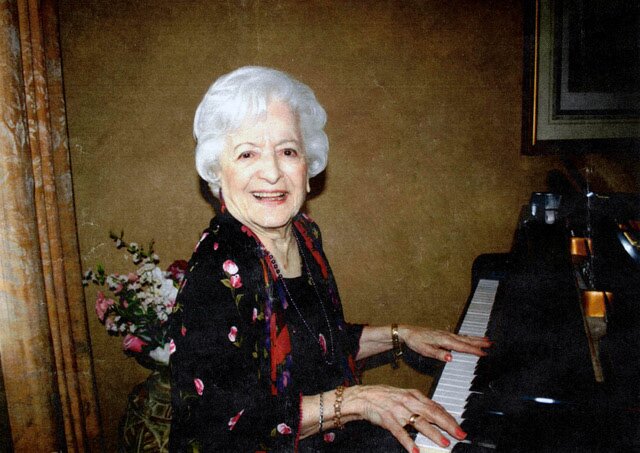 In Memory of
Erma M. Buscaglia
Monday, August 21, 2023
Visitation
10:00 am - 10:45 am
Tuesday, September 12, 2023
Holy Cross Catholic Church
651 E. Springfield Rd.
Springfield, Pennsylvania, United States
Funeral Mass
11:00 am - 11:45 am
Tuesday, September 12, 2023
Holy Cross Catholic Church
651 E. Springfield Rd.
Springfield, Pennsylvania, United States
Interment
12:15 pm - 12:30 pm
Tuesday, September 12, 2023
SS Peter & Paul Cemetery
1600 Sproul Rd
Marple Twp., Pennsylvania, United States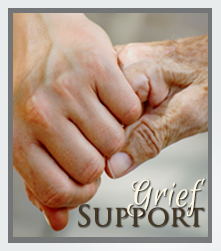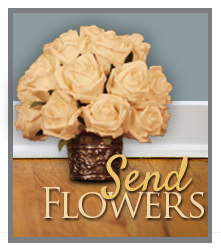 Obituary of Erma M. Buscaglia
It is with tremendous sadness and with gratitude for a life well lived that we announce the passing of our dear aunt, Erma Mary Buscaglia. She passed away peacefully from natural causes at Truewood Assisted Living in Media on August 21,1923. She was 98 years young.
She was born Erma Angelozzi to the late Lena (Moretti) and Ernest D'Angelo in Philadelphia, where she grew up with her sister, Ida Angelozzi Muni and brother, Joseph Angelozzi, both of whom predeceased her. Because of their mother's illness, the children spent some of their early years in foster care with family and friends before returning to their family home at 61st and Arch Sts. Erma attended Shoemaker Junior High School (where a teacher told her "You will go far!") and Overbrook High School.
In the early 1940s she met the love of her life, Nunzio "Jerry" Buscaglia, who had recently moved to Philadelphia from Windber, PA. As he was strolling through his new neighborhood, Erma and her friend Viola Paolucci decided to follow the handsome stranger in secret, but he surprised them by turning around and introducing himself. Erma fell for his famous smile. After a courtship that lasted through his naval service in World War II, they were married at St. Donato's Church in September 1947. They remained a devoted and fun loving couple until Jerry's death in 2000. Their home on Kingston Road in Upper Darby was beautifully and meticulously kept, and was the setting for innumerable gatherings, dinners, and parties. Their neighborhood was a place where neighbors became friends. Mike and the late Penny Kavallieratos, their next-door neighbors for decades, became a second family. Erma and Jerry regularly shared both food and friendship at Penny's Family Restaurant in Clifton Heights, often after Sunday Mass at St. Alice Catholic Church.
After working for a time as a Bell Telephone long-distance operator and later as a hairdresser, Erma made a career at Chilton Research Services in West Philadelphia, where she worked for more than 20 years. There her social and conversational skills shone as she managed to charm busy physicians and executives into remaining on the phone with her for lengthy market research surveys. She loved her work, but she especially loved the friends she made there, in particular the late Frieda Kramer.
Erma's active mind and outgoing personality kept her involved in her community. She was an actress and singer with the Upper Darby Players (and recruited Jerry to build sets), she worked for the political campaigns of Richardson Dilworth and John Kennedy, and she taught line dancing at the Watkins Senior Center in Upper Darby. She had a lifelong love of reading and learning, and she took courses ranging from hairdressing to meditation to financial investing. She was always a showstopper, well-coiffed, well-dressed, and accessorized, and was seldom seen without her lipstick, scarf, jewelry, and purse. She had a deep religious faith and a great inner strength, and both served her well as she fought and overcame cancer in the 1990s.
In 2012, she and her beloved cat "Number One" (or "Tiger Lil" depending on the day) moved to the Residence at Glen Riddle (now Truewood) in Media. Her joie de vivre, her sense of humor, and her habit of breaking spontaneously into song earned her many friends among the staff and residents. She was also blessed at Glen Riddle to find a special companion in Tom Wayock, a friendship which lasted until his death in 2017.
Erma was a beautiful, smart, strong, hardworking, thrifty, and humorous woman, but above all she loved her family and was a born caregiver. She kept house and cared for her parents for decades. She had a special love her mother-in-law, Concetta Buscaglia, whose strength and talents she admired enormously. Those who knew Erma best remember the kindness, generosity, and loving care she showed to so many of her family, friends, and neighbors over many years. Although she had no children of her own, she leaves behind dozens of nieces and nephews, great nieces and nephews, and great-great nieces and nephews who feel blessed by her legacy of wisdom, goodness, and joy. We will miss her bright smile and the brighter spirit behind it.
Erma's family wish to gratefully acknowledge the skillful and attentive care that Compassus Hospice provided Erma during the last months of her life. We also express our deep gratitude and affection for the staff of The Residence at Glen Riddle (Truewood); they made the Residence a true home for Erma and treated her always with patience, humor, respect, and love. Her last coherent words, spoken to the staff a few days before she passed, were "Thank you. I love you."
Funeral arrangements have been made through Minshall Shropshire-Bleyler Funeral Home of Media, PA. Visitation will be held on Tuesday, September 12, from 10:00 am-10:45 am at Holy Cross Catholic Church, 651 E. Springfield Rd, Springfield, PA. A Mass of Christian Burial will follow from 11:00 am-11:45 am. Interment will take place at 12:15 pm-12:30 pm at SS. Peter & Paul Cemetery, 1600 Sproul Rd., Marple Twp., PA. Erma's wish was that in lieu of flowers, friends and family make donations to St. Jude's Hospital for Children; Women's Animal Shelter, 3839 Richlieu Rd., Bensalem, PA 19020 (womensanimalcenter.org); or the charity of your choice.
Share Your Memory of
Erma